Pakistan Unveiled
---
The country which cop a lot of flak in the media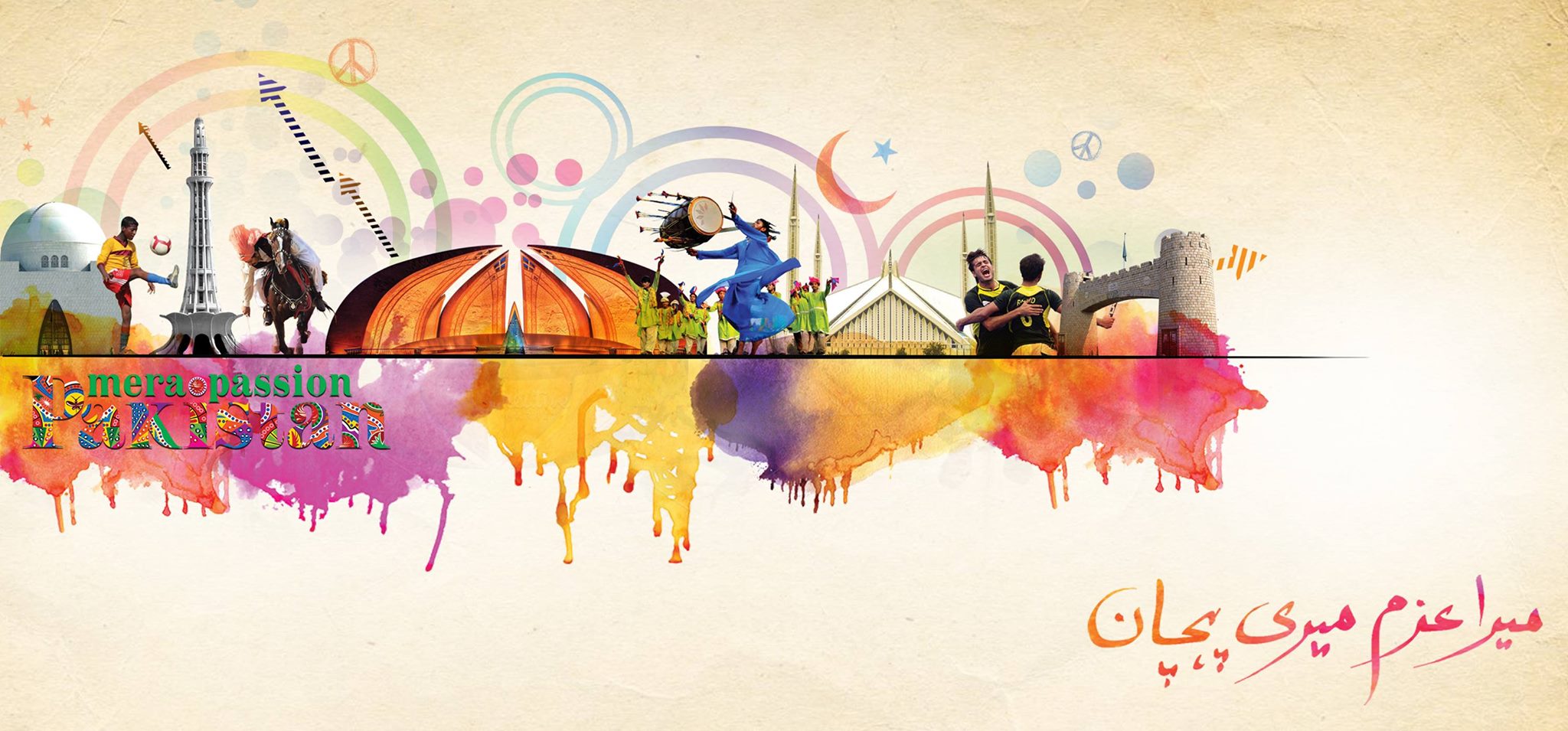 This is where I would write about Pakistan, to clear misconceptions of outside world and would try to give a rational picture. Something more about how I feel the world should know my homeland and a nation of 200 million awesome human beings minus religious fanatics.
Sophee Southall, An australian travel blogger, famously described her experience of visiting Pakistan in these words.
Ultimately, while Pakistan offers enough experiences to entertain short-term tourists, this complex country isn't a holiday destination, it's a unique classroom offering a sharp, character-building education for adventurous nomads. A trip to Pakistan will not only change your perspective on Pakistani and Muslim culture, it'll also challenge how you view the rest of the world especially countries which cop a lot of flak in the media.
Tourism : Visit Pakistan
---
New Options for International Tourists
The guys from The Broke Backpacker are planning a small operation with a focus on cultural experiences and real, off-the beaten path, adventures. They will take a group of International tourists to Pakistan in September 2017. If you are interested than you should checkout the details of the trip in this document.
Dawn has published a nice article on the idea of SUMMER'S HERE: FIVE TREKS TO DO UP NORTH. Pakistan is a mountaineer's paradise. This makes the possibility of the sheer variety of treks among these giants nearly endless. They've shortlisted five once-in-a-lifetime treks for you to take this summer, in order of difficulty. The main trekking and mountaineering season ends in September and so there is still time to head for an adventure in the north.
Travel Documentaries
Collection of Breathtaking Photos
Agencies/Portals to help you in planning trips
Instruction Manual for Foreign Tourists
Quality Travelogues with detailed plan
Silent Traveler is created and managed by Sher Ali Saafi as his personal travelogue where he shares his travel experiences. You can also checkout his facebook page.
FFK Travel Blog shares a lot of valuable information about guides, travel ideas, detailed plans and informations on what to visit in Pakistan.
Arslan has shared the details of his journey from Islamabad to Skardu in his blog post. In his own words, "This blog post is about the trip. Destinations covered, the difficulties we faced and why you should do it too if you are a nature lover."
International Tourists who visited Pakistan
2017
Afiniti's International Team of more than 12 visited Pakistan and enjoyed an insane heli-skiing experience this year in September in the northern snow-capped peaks of Pakistan. You should watch this mind-blowing video and maybe read more on Bloomberg post.
Australian Biker behind AtTheHandleBars visited Pakistan in Feb 2017 and described it as a nature lovers hidden paradise, left mostly untouched by the rest of the world. Totally loved how he used the most common misconceptions as the headlines in his blog post and then brilliantly explained why they are all just plain wrong. He also posts regularly about his adventures on his facebook page. Thanks mate for visiting, exploring and sharing your experiences from such a personal and human factor.
Johanna Michel, french traveler visited Pakistan in Feb 2017. She summed up her experience in these words, "In my time spent in Pakistan, all I saw was amazing hospitality, landscape, food, music, and the most welcoming people. Everyone was kind and loving, and they would do everything to make you feel at home. I haven't come across such generosity anywhere else in the world (and I have travelled quite a bit)". She even wrote an article in Dawn and gave an interview to Jovago which is much appreciated.
2016
Social Media Accounts To Follow
Positive Vibes
---
Platforms/Organizations
Mera Passion Pakistan : MPP ultimately aspires to become a platform where all the well-wishers of the country can come together and become harbingers of hope, optimism and change.
Music
---
Playlists
Best Pakistani Music on Soundcloud (Curated by me)
Platforms
Patari : Pakistan's largest Pakistani music streaming platform.
Coke Studio : Pakistan's biggest music television franchise which features live studio-recorded music performances by various artists.
Nescafe Basement : A creative platform that nurtures the talent and drive of a group of gifted unknown youngsters and their love for Music.


Feel free to give any kind of feedback. What categories should I add? Is there any amazing resource, documentary, travelog or travel agency you would like me to add? You can easily reach out to me via twitter or email. If you want to contribute yourself then feel free to create a PR :)